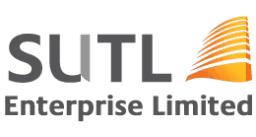 The group develops infrastructure for integrated marinas and also provides consultancy services for such projects. It currently owns or manages 6 marinas in Singapore, China, Indonesia and USA.

A subsidiary of SUTL, ONE°15 Events Management is the event management arm that organises all marina related events for the group.
The Fabien Cousteau Ocean Learning Centre was created to empower local communities to champion ocean conservation in ways that are most meaningful to them. 
The International SeaKeepers Society promotes oceanographic research, conservation, and education through direct involvement with the yachting community.
Blue Water EduFest sets sail as a beacon of our profound commitment to the oceans and to achieve our resolute objectives.
What are some of ONE°15's eco efforts?
Annual Eco Dive/ Marina Clean-up for Members and various water sports associations in Singapore to clean up the water within our marina.
First Man-made Coral Garden
Singapore's First Man-made Coral Garden in a Marina is used as a coral research site by NUS Reef Ecology Laboratory to provide a safe and controlled environment for the public to dive and learn about the marine world.
Eco-exhibition was staged previously to create awareness about marine conservation which featured a life-size display of a whale skeleton.
Eliminating Single-Use Plastics
Pledging of single-use plastics elimination from our Organiser operations by 2025. Disposables including water bottles, cutlery, straws have been replaced in our hotel rooms, meeting rooms and restaurants.
Harnessing our passion and expertise, we deliver transformative and actionable solutions that propel marine conservation to unprecedented heights.